Traditional Painted Aluminum
These gutters are extremely flexible for roll forming and come with a factory baked finish. If you want gutters with best exterior durability, then try the Traditional Painted Aluminum Gutters in any of the following colors: 
Armortough Painted Aluminum
Armortough Painted Aluminum Gutters are abrasion resistant and can reduce the appearance of stains. 
Dueltone Painted Aluminum
The Dueltone Painted Aluminum Gutters are created by applying a specialized two-coat process which gives it a high-performance exterior finish. 
The Premium Metal Gutters come in 3/4 hard 16 oz copper and 26 Galvalume Plus steel.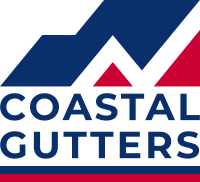 DON'T WAIT UNTIL YOUR GUTTERS ARE CLOGGED
SIGN UP FOR OUR CONTINUED GUTTER MAINTENANCE SERVICE TODAY!
We know how busy your to-do list can get and let's face it, the gutters tend to be behind the more pressing matters around your home. If you take advantage of a professional gutter repair & cleaning service, you can prevent leaves, twigs and other sediment from damaging your gutter system.